A big (Sun)day for everyone and the first proper sunny weather we've had for a week. Everyone was stoked and possibly a bit confused as to what to do first, but working in pairs boosted self confidence.
Decisions
Some decisions are to be made about what type and size of cockpit coaming is the best for you. After that, jump straight into a great time investment making something you just have a vague idea of how to do, whether you will like it and how it will fit you. That's brave!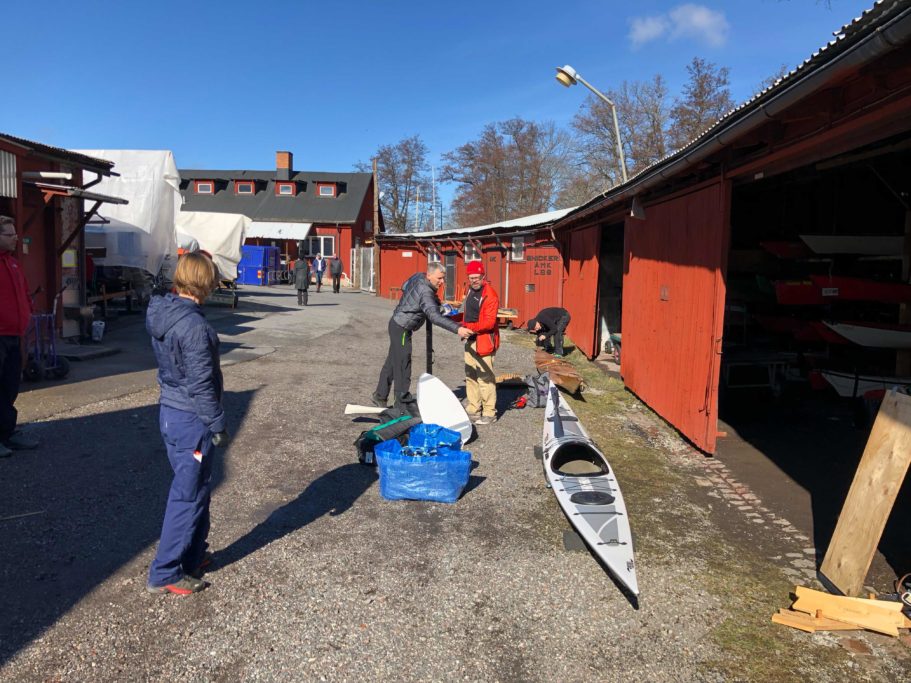 Steaming
The steaming of wood for a coaming is probably the hardest part in the whole kayak building process. There were some cracked wood (not getting up to steam…) but also a lot of nice teamwork going on. Here is Martina's go at it. Witha little help from 'er friends.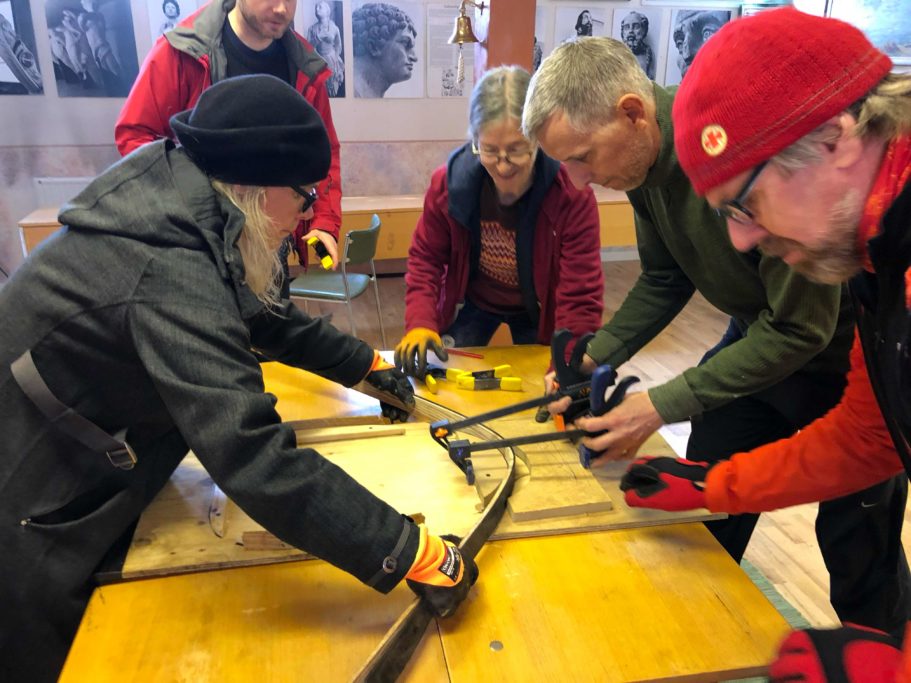 Join the dark side
Someone said there are two kinds of people: those that steam bend wood and those that can't. At least this merry bunch stepped over to the other side today. When your kayaking friends level up from Kayaker to Tree bender, what's next?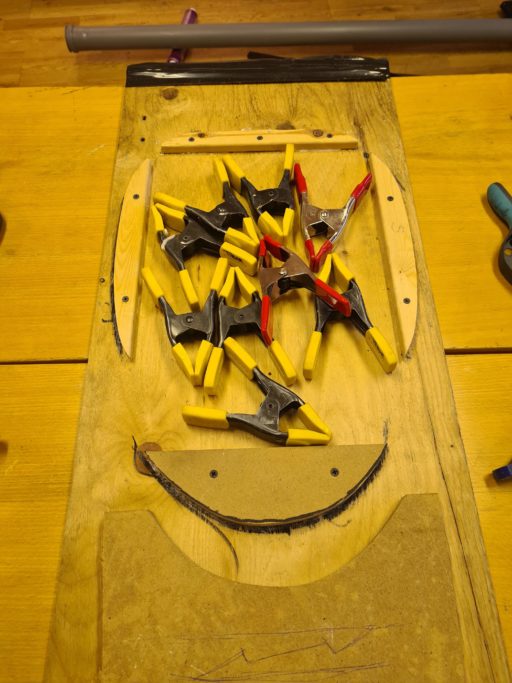 Paddling gift
Martin and Srecko, two friends not involved in building kayaks, got to paddle this day. Martin came over with his kayak to make us pancakes! We suprised him with a Cedar and Fir paddle for his 50th birthday made by myself and Julijana. Well mostly her because I was busy rounding up my tools and materials for this day. She also took many of the pictures in this post which I shamelessly copied. The paddle was freshly oiled so Martin chose to paddle plastic one last (?) time.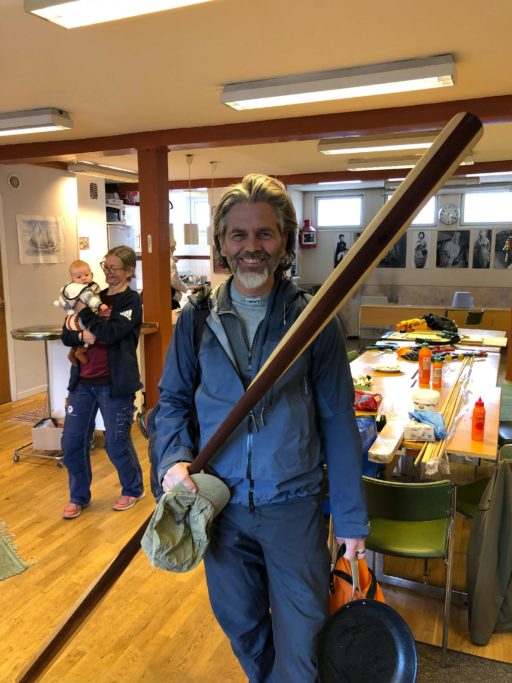 The case for Paulownia
As a side note, a few of us alreadey had our sights tuned in for the fast growing wood Paulownia. Not much info about it but this thread or this one, for example, seem to praise it well enough. I will contact Guillermo and order a batch first thing tomorrow.