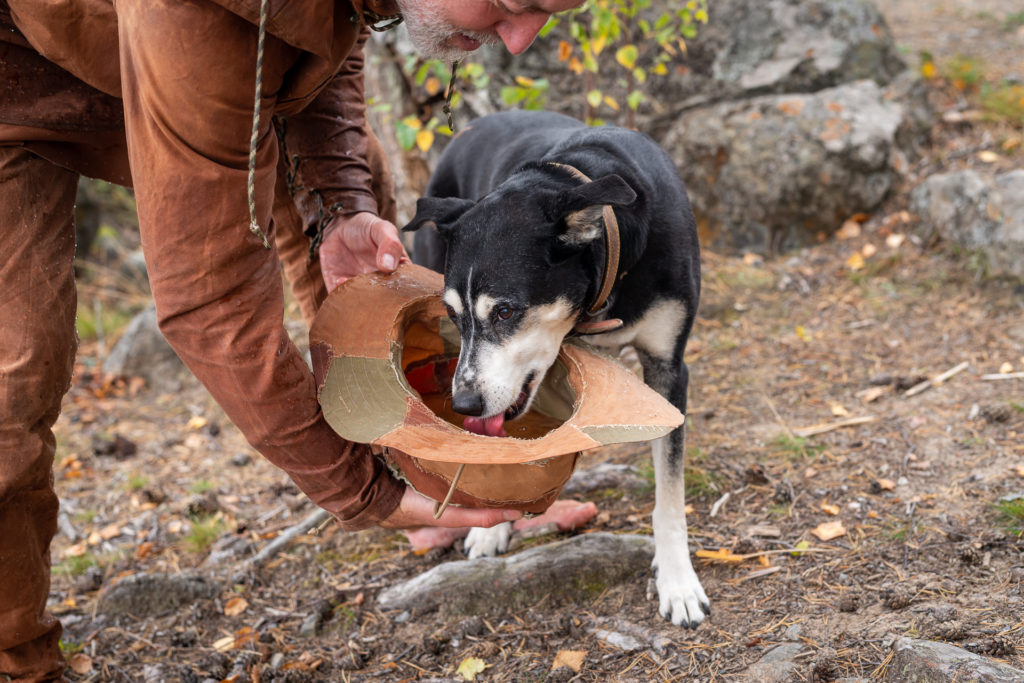 Tuilik kayak jacket and more
As any gentleman 😉 I have gone through many suits and jackets. However I couldn't find what I wanted on the market so I decided to make my own. Yeah, ridiculous prices if you compare with child labour. Pretty decent if you want well tested, durable and bespoke kayaking gear to fit your style. Time is a precious commodity. Yours and mine. If my gear is too costly for you, maybe I can help you with tips if you want to try to make your own. Just ask. You have to have time to fail though!
Testimonials
Wow! Did you really make those clothes yourself? My brand new nylon paddle jacket seems like it's made out of paper tissue in durability compared to yours.

Danne, paddler.
Tibbe is a craftsman without being a true traditionalist, nor a pure contemporist or futurist. Or is he? Maybe this is the new future? To harness and merge nearly lost ancestral ideas and skills with a modern twist in all his creations.

Jan, fellow craftsperson.