(Steaming hot featured image by Rickard F)
One of the most rewarding tasks in building your Greenland kayak is probably laminating the deck beams. You go from thin strips of wood to a beautiful curved deck beams with something like 10 minutes of work…and some waiting for the glue to cure. We sprayed ours with water and being moist, the PU glue cured in two hours.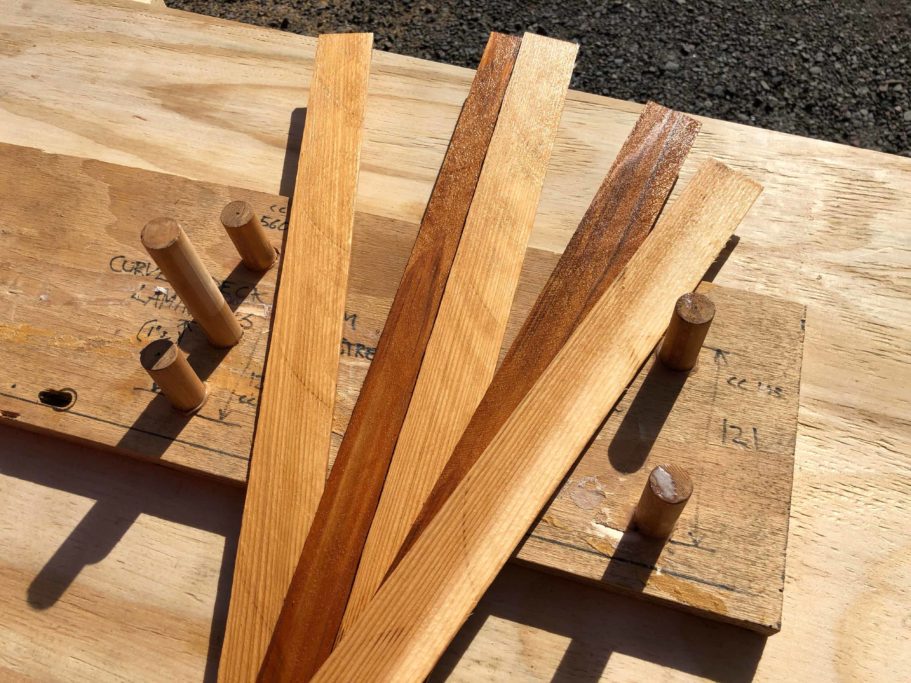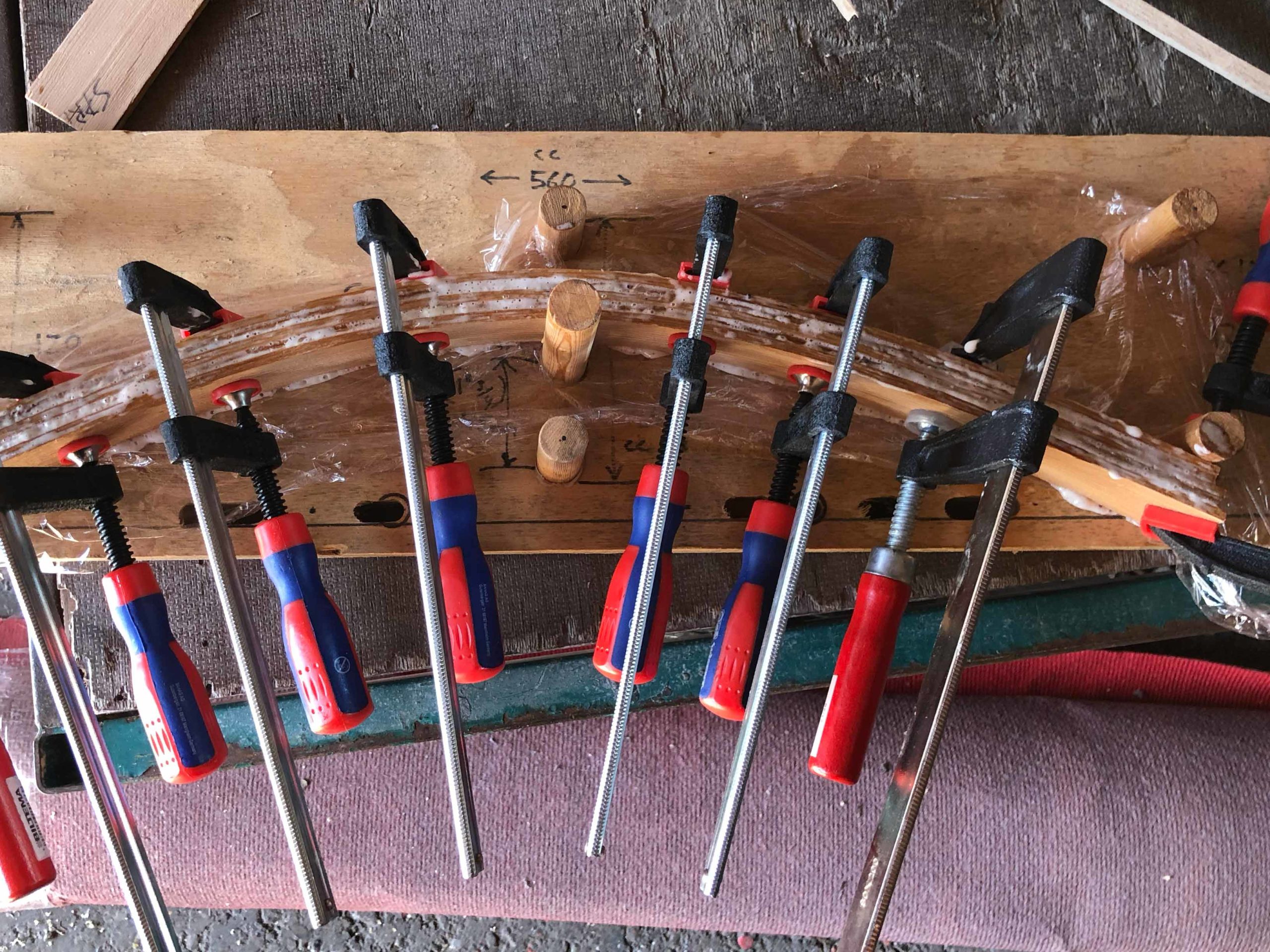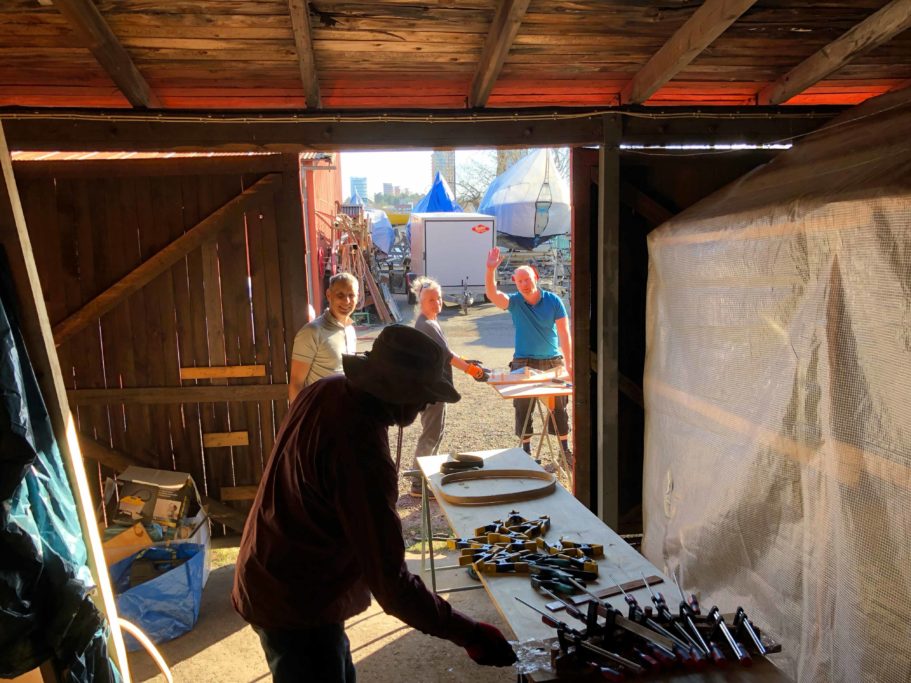 There's never any lack of action when working with wood!