First off is Stefan bevelling his stringers. You need about 80cm of bevel facing inward on the kayak. Ask for an explanation if you haven't made it before!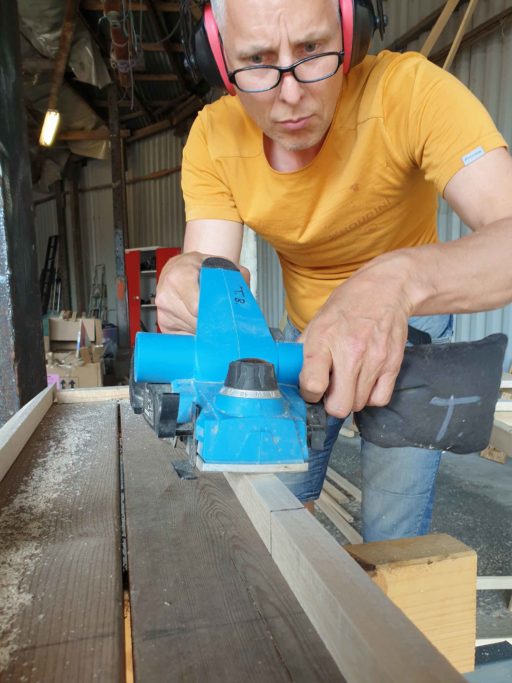 Our hangout bustling with activity. Enjoy the clips! We enjoyed being there.
And here for some Standing Video Syndrome clip of bandsawing the stems.
The feeling of satisfaction when you've cut all your ribs, double and triple checked the lengths, like Stefan always does… Anyway, you need this picture taken next.
Somehow the gang seems to ever be expanding. Here's Elsa shaping her paddle from a newly bought fir stick and Greg's cedar glued together the day before.