This time it's a laminated aspen and fir paddle. I know aspen wood can be brittle but it's knot free, doesn't take on much moisture and easy to work with so I want to give it a try. If you try this, you should generally use more clamps and/or wrap it hard with a bike hose. I ran out.
Here are a few images of the laminations. It's hard to glue the laminates dead center but given you have enough clamps you could wedge in offcuts to get them perfect.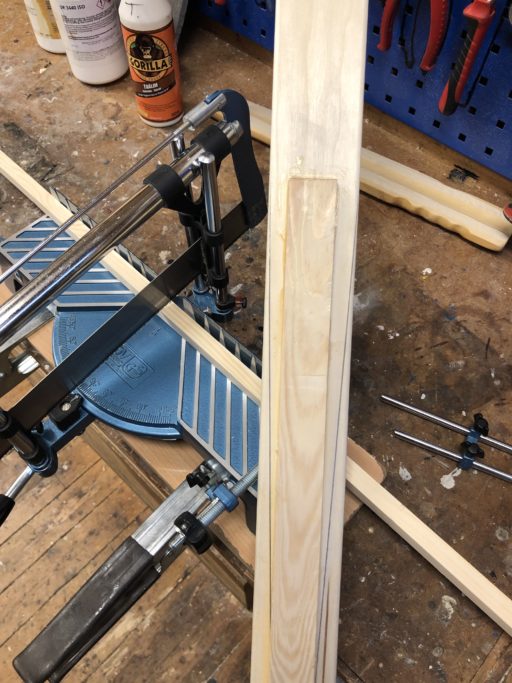 This weekend I finally had time to finish the Aspen paddle. It has funny grain all over so my best tool was the electric planer. Going on a kayak manifest tour around the city tomorrow, called Kajakens Dag (the kayaks' day). Need paddle.
As always I kind of rush things towards the end so the finish isn't great as of yet but as you can see on the scales there's a few shavings hidden inside that will come off soon. The paddle is still a bit stiff because of the laminations so hoping it's not just vanity.
Since I've never tried it, I also patinated the paddle with vinegar essence and steel wool. I'm hoping the end effect will be a greyish tone once it finishes rusting.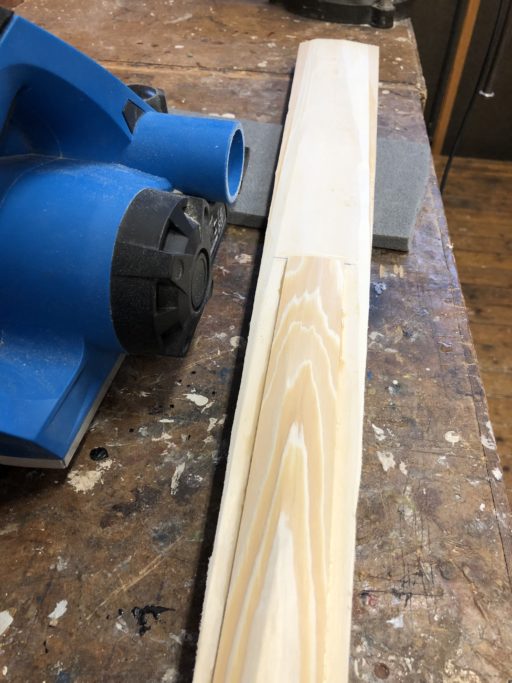 Well, I am certainly not a chemist! It may be I am better at alchemy. Might try that 🙂 Thought this mixture would make a gray colour. After I made the paddle shed another 150g I also applied a couple new coats of vinegar rust. Here is the final product. The loom is still a little coarse but the paddle held up well over the weekend at Gräsö, paddling with friends. You can actually feel the loom is stiff and the blade flexes so it is as expected. This paddle was fun, but hard to make, due to the opposing grain in the laminations. It didn't allow me to use hand tools but the trusty ol' electric planer came in hand(y).
It is somewhat on the heavy side of the spectrum but I can't say I notice the difference when just leasure paddling, which is most of what I do anyway. The purchase in the water is really good, it doesn't flutter with bad technique, but I think it needs a rounder and thinner edge to be quieter. I am not totally comfortable with the tapered design and would probably consider it bad in rough conditions or surf waves, especially with gloves or mitts in the winter. I need to know where my paddle is without having to look and if you're constantly changing your grip…ah, well. On the other hand, I can slide pogies easier across the loom and blade…hmmm. Maybe I get to do yet another one? And another 🙂