Today the rain got frustrating so Clara, Stefan and I moved out to our new hangout. They both got some action with the plunge router and Clara is even done. Suddenly her kayak took it's shape!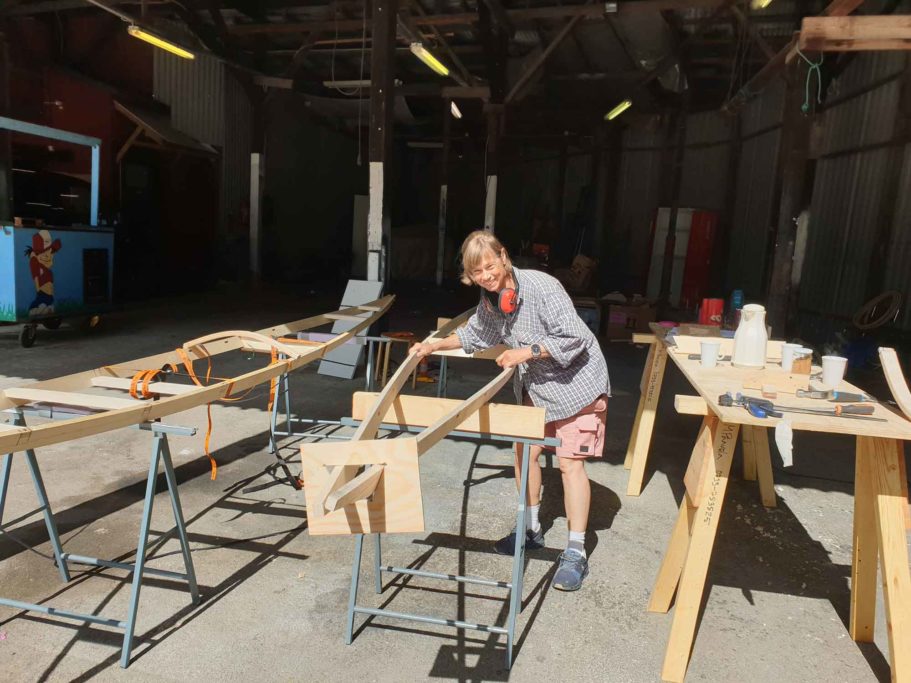 Day after *someone* got their gunnel sides mixed up and drove holes where there shouldn't be holes. Easy to mix them up if you're not meticulously, painstakingly punctilious ( I had to look that last one up). Back to the old scarfing a Gunwhale process!
Anyway, some kayak skeletons seem happy today.