Stefan upgrading his social profile to "Boatbuilder" and Niall doing burpees of happiness… or something 🙂
The satisfying feeling of chopping dowels! You need at least two each in the bow and stern and two for each deck beam. That's 24 dowel chops for the 6mm size. Easiest to do with a pair of nippers or a small garden sekatör (pruning shears in Swedish French). You can make all the same length, something like 8-10cm, but make one first, drill a hole and adjust your length for the others, just to be safe. When the dowels are in place and the glue has dried, it's no tall order to cut them with a Pullsaw, Japanese saw, Dozuki or whatever you want to call it. Maybe Scie Japonaise?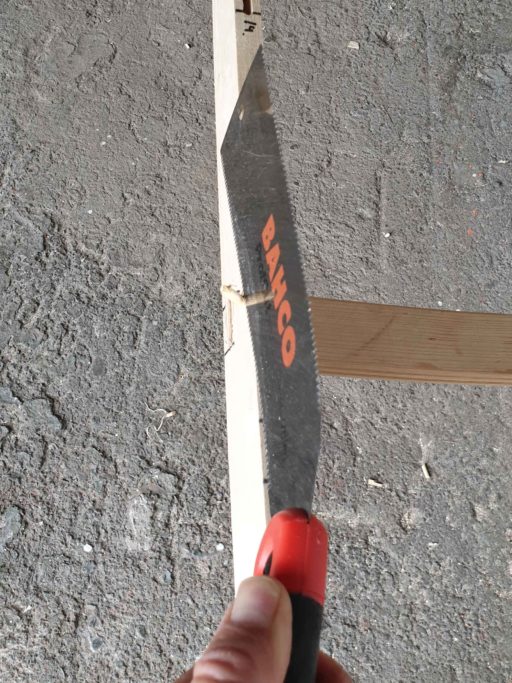 And here a vid of all the action for you who weren't there!
And the finished product… well, almost finished 😉